Business Consulting Services
Our business consulting services are offered to clients at no charge, thanks to our funding partners, which include Blue Earth County and the Minnesota Department of Employment and Economic Development (DEED). We work with clients at their convenience whether its at their facility, office, over the phone or the local coffee shop. All our services are fully confidential to protect our clients identity, ideas, and business information.
Some of our core services include: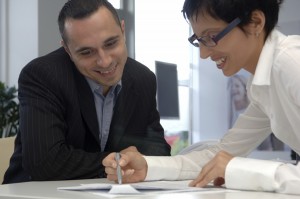 Needs, goals, and business assessments
Business plan writing/development
Feasibility studies
Sales & marketing plans
Market research
Start-up and expansion assistance
Financial analysis
Strategic planning
Professional management advice



Expert Panel Review
RCEF clients have a unique opportunity to present their company to an expert panel for evaluation. The panel is made up of highly skilled professionals with diverse backgrounds. These individuals participate in the assessment of the company's business model, technology, marketing strategy, and management team. Expert panel reviews are done in a confidential setting. If you would like to have your idea or company evaluated by a group of skill professionals or to learn more please call 507.344.7897.



Training Seminars
In today's world, we live very fast paced lives. Our schedules are crammed with meetings, we eat on the go, and we tend to value time more than ever before. However, as key business leaders we need to keep up on the latest news, business trends, and strategies to increase the productivity of our business. One key element to making this happen is to attend business classes, seminars, and workshops. We are dedicated to bringing you relevant information in a timely manner.