Noor Salim, Business Coach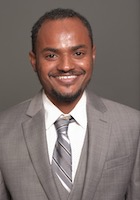 Noor Salim has provided consulting services to many businesses and he is the self-proclaimed 'secret sauce of the minority communities in our region'. His goal is to help humanity any way he can and to overcome any obstacles that get in his way of doing so.
In 2012, Noor earned a Bachelor of Science in Community Health Education from Minnesota State University, Mankato and is currently the African American Affairs Graduate Assistant at Minnesota State University.
RCEF provides free and confidential one-on-one business consulting, training, and mentoring to small business owners. For more information, contact the RCEF office or click here to complete the online Request for Services form.